Lenovo 80UD001SUS 110-15ISK Core i3-6100U $390 2.3 GHz
The new Lenovo 110-15ISK 80UD001SUS laptop presents an excellent and truly reliable computer for work and home use. This Lenovo 80UD001SUS 110-15ISK notebook pc offers Intel Core i3-6100U mobile 2.3 GHz CPU processor, 6GB RAM system memory, 15.6-inch LED display screen with 1366 x 768 HD resolution, Intel HD Graphics 520 controller chipset, and a large 1TB SATA hard drive disk storage.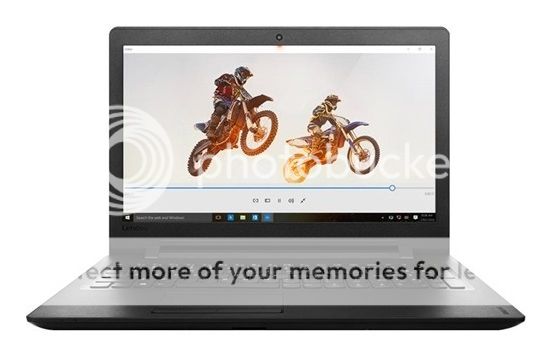 This 5.07 lbs Lenovo 110-15ISK 80UD001SUS notebook pc also includes DVD-RW optical drive, Bluetooth 4.0 interface technology, Wireless-AC access, HDMI output, 1 ultra-speed USB 3.0 port, 1 standard USB 2.0 port, and Built-in media reader card slot. This 80UD001SUS 110-15ISK model Lenovo laptop runs on a pre-installed Windows 10 operating system and powered by a 4-cell Lithium-ion battery pack with 4 hours life usage. Market retail sale price costs $390. Unit is available in Ebony black color in elegant design.
Related Posts