Genie Backup Manager Home Edition 9.0 for Windows
The newly released Genie Backup Manager Home Edition 9.0 performs backup, restore, and disaster recovery of all data files from our laptop or desktop. Having a reliable and secure emergency backups of our files is of heavy importance now than ever. With the ever increasing diversity of virus files & programs out their, we need this very efficient application for saving and restoring data.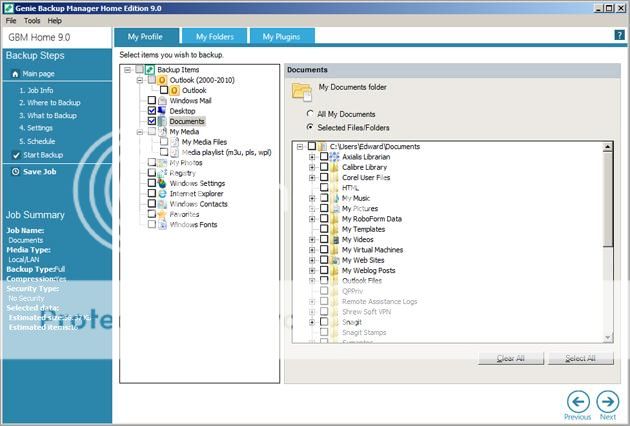 The Genie Backup Manager save your backups in original, zip format or executable programs and creates a bootable rescue disk on optical disks. You can easily choose to backup items or documents from any folder, media files, Outlook data files, Windows settings and registry data, and many more. There are also options to choose specific folders, disks, or Windows-specific locations such as your Libraries and shared folders in a HomeGroup.
The most important feature of this Home Edition version of Genie Backup Manager is its reliability and ease of use. The software includes a Backup wizard interface that lets you create and optionally reuse backup jobs, schedule backups, and also modify existing jobs from the app's main menu. Its straightforward, reliable and effective – things that you mostly need to ensure file recovery during an emergency.
FileAudit 4 Business Tool for Windows Systems
Netflix Unlimited Video On Demand Streaming Movies/TV for iPad, iPhone, Android, Windows & more
FREE Vine Video Sharing App for iPhone
Serif PhotoPlus X6 Photo Editing Tool for Windows

Twitter App for iPhone Mobile Free Download
The new Google+ Mobile App (for iPhone) Community
Related Posts